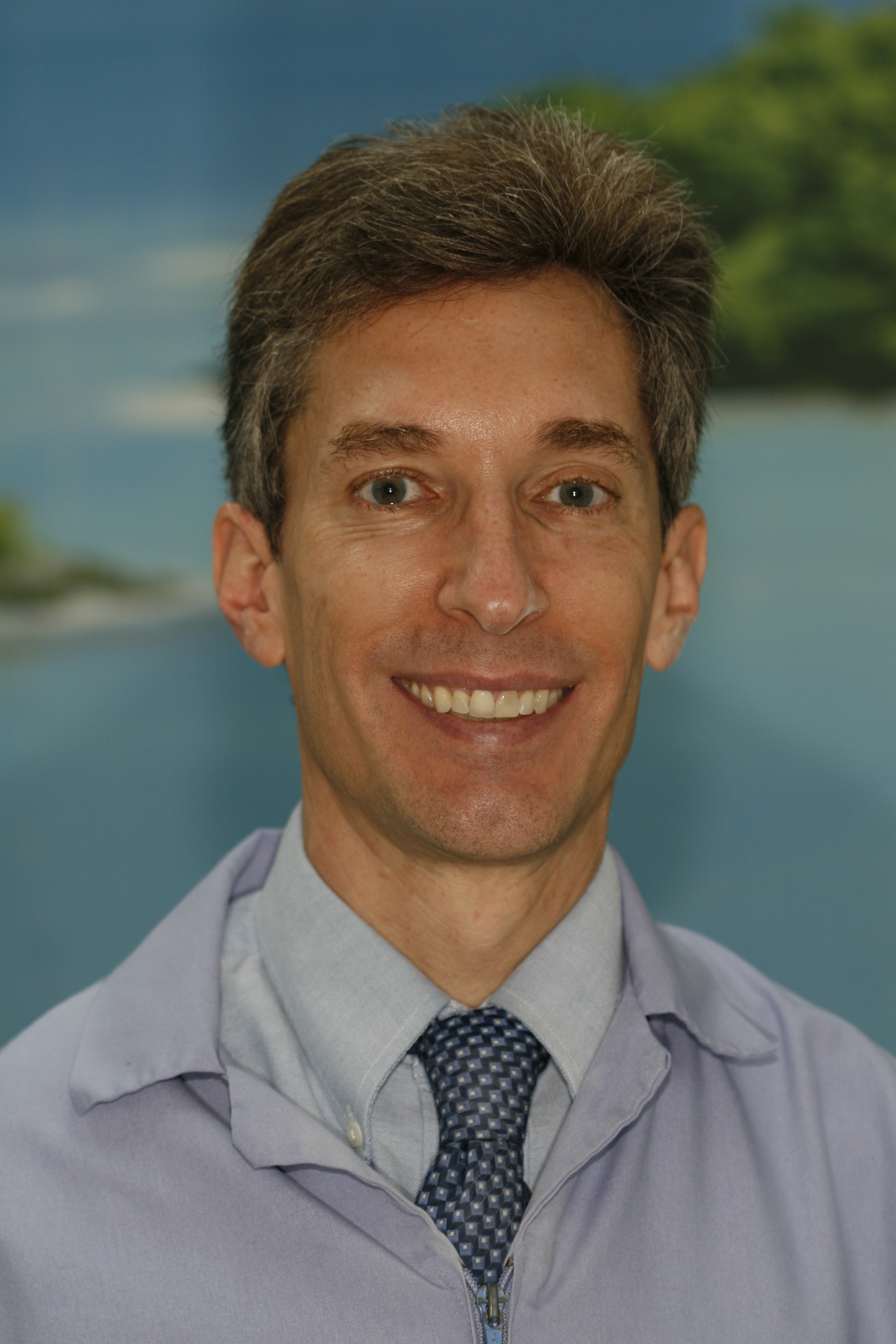 After graduating from the University of Dayton, Dr. John Bindeman pursued his dream and attended Ohio State University and earned his Doctor degree in Dental Surgery in 1985. He joined the US Peace Corps as a volunteer to help the people in Jamaica for two and a half years and discovered that he preferred the sunny, warm weather and beautiful ocean to the cold gray skies of Ohio winters. He moved to Florida and joined the practice of Golden Dental Associates in 1988. In order to provide his patients with better service and a higher standard dental care, Dr. Bindeman opened his office at the current location in 1991.
Dr. Bindeman is a member of the American Dental Association, Florida Dental Association and the Upper Pinellas Dental Association, where he served as the President for the year 2016. He has been a member of the Pinnacle Study Club since 2005. After 25 years of work in dentistry, Dr. Bindeman still continuously studies to learn new techniques and knowledge from national and international experts.
Dr. Bindeman is dedicated to helping the needy people of the community. He enjoys volunteering his time at the Homeless Empowerment Program Dental Clinic, Gulf Coast Outreach, Clearwater Dental Clinic, The Florida Dental Association Mission of Mercy and also participates in the Foundation of Dentistry for the Handicapped donating dental services to the disabled. Dr. Bindeman and his team not only provide the highest quality of dental care but also do so in a caring and compassionate manner. His encouragement to help people "Keep your Teeth For life" has benefited many of his patients. His perfectionist, meticulous work, paying attention to patient's requests and vast experience have been highly praised by his colleagues and patients alike.
---
1530 McMullen Booth Rd
Suite D5
Clearwater, FL 33759
(727) 725-9958